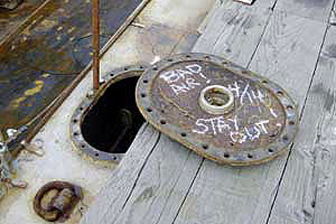 St. Louis students: Protect yourself, family, and employees from confined spaces; small occupiable spaces can become dangerous traps exposing occupants to harmful gases, fumes, or other materials or hazards that may arrest and injure or kill you.
Price
$299
Duration
1 day
Class Size
4 - 8 students

Start Day Options
Legend:

unavailable
available
facility match

City
St. Louis, MO
Recommended Dates
The following dates are recommended because they have a low minimum student requirement, or students are enrolled but not yet enough to hold a class. Please choose a date for your Confined Space Entry Training class. Dates are formatted as year-month-day:

All Dates
If none of the recommended dates work with your schedule, that's ok. Please choose a date from the list below:

About Confined Space Entry Training
St. Louis students: Protect yourself, family, and employees from confined spaces; small occupiable spaces can become dangerous traps exposing occupants to harmful gases, fumes, or other materials or hazards that may arrest and injure or kill you.

OSHA uses the term "permit-required confined space" (permit space) to describe a confined space that has one or more of the following characteristics: contains or has the potential to contain a hazardous atmosphere; contains material that has the potential to engulf an entrant; has walls that converge inward or floors that slope downward and taper into a smaller area which could trap or asphyxiate an entrant; or contains any other recognized safety or health hazard, such as unguarded machinery, exposed live wires, or heat stress.