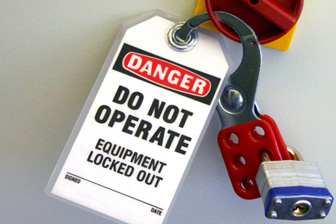 Save a life; possibly your own. Lock Out Tag Out (LOTO) Training shows St. Louis students how to prevent injuries and fatalities by zeroing out or controlling all energy sources before entering a machine's work envelope to conduct maintenance or any other reason.
Price
$299
Duration
1 day
Class Size
4 - 8 students

Start Day Options
Legend:

unavailable
available
facility match

City
St. Louis, MO
Recommended Dates
The following dates are recommended because they have a low minimum student requirement, or students are enrolled but not yet enough to hold a class. Please choose a date for your Lock Out Tag Out Training class. Dates are formatted as year-month-day:

All Dates
If none of the recommended dates work with your schedule, that's ok. Please choose a date from the list below:

About Lock Out Tag Out Training
Save a life; possibly your own. Lock Out Tag Out (LOTO) Training shows St. Louis students how to prevent injuries and fatalities by zeroing out or controlling all energy sources before entering a machine's work envelope to conduct maintenance or any other reason.

We have been in plants with fatalities and serious injuries; amputations, etc. Safety is no joke. But we still see it being treated that way in more than half of the plants we visit: totally exposed pinch points, Operators intentionally defeating safety devices, working in machines while the machine remains energized. And for no reason other than "convenience". Lock Out Tag Out is a topic that needs to be continually reinforced. And our trainers have the experience and right attitude about safety to deliver.