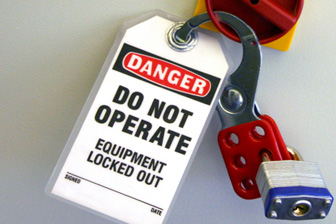 San Jose is the heart of silicon valley. Lock Out Tag Out training teaches San Jose students about safe energy source isolation.
Price
$299
Duration
1 day
Format
In-person, instructor-led slideshow with exercises and a quiz to test comprehension.
Materials
Each student will receive a 3-ring binder containing print-outs of the slideshow. Assuming satisfactory quiz results graded a few days after class, each student will receive a Certificate of Completion.
Class Size
5 - 12 students

Start Day
Legend:

unavailable
available
facility match

City
San Jose, CA
Recommended Dates
The following dates are recommended because they have a low minimum student requirement, or students are enrolled but not yet enough to hold a class. Please choose a date for your Lock Out Tag Out (LOTO) Training class. Dates are formatted as year-month-day:

All Dates
If none of the recommended dates work with your schedule, that's ok. Please choose a date from the list below:

About Lock Out Tag Out (LOTO) Training

Who is Lock Out Tag Out (LOTO) Training for?

LOTO training is for anybody working with or around equipment especially people who could enter equipment work envelopes intentionally or accidentally. The course is especially relevant to Machine Operators, Maintenance personnel, and Machinists. We recommend training while on-boarding employees into at-risk roles, plus refresher training at least every 12 months. OSHA requires energy control procedure be separately inspected at least annually. Employees should also be retrained at least internally any time their work instructions are changed especially in any way with LOTO or other safety ramifications. In our course, San Jose students learn:

Lock Out Tag Out (LOTO) Training Course Overview:

Lock Out Tag Out training helps San Jose students avoid injury by zeroing out or controlling energy sources before entering a machine's work envelope. We have been in plants with fatalities and serious injuries; amputations, etc. Safety is no joke. But we still see it being treated that way in more than half of the factories we visit: totally exposed pinch points, Operators intentionally defeating safety devices, working in machines while the machine remains energized. And for no reason other than "convenience". Lock Out Tag Out (LOTO) is a topic that needs to be continually reinforced. We are zealous about safety. Our trainers have the experience and right attitude about safety to deliver.

What are Dangerous Energy Sources?


| | | |
| --- | --- | --- |
| | | Chemical. |
| | | Hydraulic. |
| | | Mechanical. |
| | | Pneumatic. |
| | | Stored. |
| | | Thermal. |
Stay safe. Save a life; possibly your own. Sign up for Lock Out Tag Out Training today.