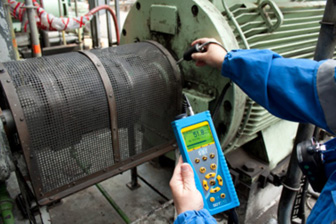 Austin is the capital and heart of Texas. MCSA training is preventive maintenance Austin students use to minimize downtime.
Price
$299
Duration
1 day
Format
In-person, instructor-led slideshow with exercises and a quiz to test comprehension.
Materials
Each student will receive a 3-ring binder containing print-outs of the slideshow. Assuming satisfactory quiz results graded a few days after class, each student will receive a Certificate of Completion.
Class Size
3 - 8 students

Start Day Options
Legend:

unavailable
available
facility match

City
Austin, TX
Recommended Dates
The following dates are recommended because they have a low minimum student requirement, or students are enrolled but not yet enough to hold a class. Please choose a date for your MCSA Training class. Dates are formatted as year-month-day:

All Dates
If none of the recommended dates work with your schedule, that's ok. Please choose a date from the list below:

About MCSA Training

Who is MCSA Training for?

Machine Condition Signature Analysis training is for anybody interested in lowering the downtime of their machines. In our course, Austin students learn:

MCSA Training Course Overview:

MCSA training describes Machine Condition Signature Analysis - saving Austin students money by replacing unplanned failure with preventive maintenance. Machine Condition Signature Analysis (MCSA) is similar to Statistical Process Control. A gage (accelerometer) is used to take a snapshot of a machine's "normal" performance (i.e. record its "signature"). Specifically, signatures are usually collected for each of the machines high-wear components; motors, pumps, etc. Periodic measurements are then taken over time to assess deviation from normal. When deviation reaches a defined threshold, the machine is scheduled for preventive maintenance. As such, Machine Condition Signature Analysis improves operational profitability. It pays for itself in the form of lower total maintenance cost and higher uptime.