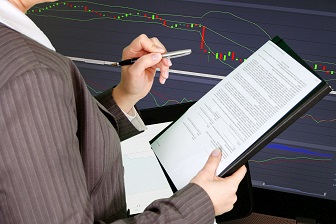 Nogales se encuentra en la frontera norte de Sonora. Exemplar-compliant IATF 16949 Training prepares Nogales students to audit internally.
Price
$890
Duration
3 days
Format
In-person, instructor-led slideshow with exercises and a quiz to test comprehension.
Materials
Each student will receive a 3-ring binder containing print-outs of the slideshow. Assuming satisfactory quiz results graded a few days after class, each student will receive a Certificate of Completion.
Class Size
3 - 20 students

Start Day Options
Legend:

unavailable
available
facility match

City
Nogales, SO
Recommended Dates
The following dates are recommended because they have a low minimum student requirement, or students are enrolled but not yet enough to hold a class. Please choose a date for your IATF 16949:2016 Internal Auditor Training class. Dates are formatted as year-month-day:

All Dates
If none of the recommended dates work with your schedule, that's ok. Please choose a date from the list below:

About IATF 16949:2016 Internal Auditor Training

Who is IATF 16949:2016 Internal Auditor Training for?

IATF 16949 Internal Auditor Training is for anybody who wishes to become an IATF 16949 Internal Auditor or their managers who wish to implement an internal audit program. In our course, Nogales students learn:

IATF 16949:2016 Internal Auditor Training Course Overview:

Our Exemplar Global compliant IATF 16949:2016 Internal Auditor Training is a fun, interactive experience led by a SSMBB w/ Big 3 OEM experience. IATF 16949:2016 is primarily or originally an automotive specification defining quality management system requirements for design, development, and realization of vehicles and their components. First, we seek to understand IATF 16949:2016 itself thoroughly reviewing each requirement. Next, a case study is used enabling students to practice auditing a fictitious company. Finally, the competence of your Internal Auditor candidates is tested.

During the mock audit, we:

| | | |
| --- | --- | --- |
| | | Prepare an audit plan. |
| | | Convene an opening meeting. |
| | | Conduct a paper audit. |
| | | Document findings - both conformant and nonconformant. |
| | | Convene a closing meeting. |
| | | Write the audit report. |
Training topics include:
The IATF 16949:2016 standard and its requirements including:


Context to the organization
Leadership
Planning
Support
Operation
Performance Evaluation
Improvement


Overview of "core tools": APQP & PPAP including level meanings and its Part Submission Warrant (PSW) elements notably:


Engineering records and change control
PFD. Process Flow Diagram
PCP. Process Control Plan
SPC Statistical Process Control

Note, Internal Auditor training provides a high-level, introductory overview of core tools not meant to substitute specific training on each tool, or enable students to use each tool. If proficiency using core tools is desired, classes for each are recommended.


Auditing planning and execution including process-based auditing, and how to provide a value-added experience to your customer.


Sign up for IATF 16949:2016 Internal Auditor Training today!