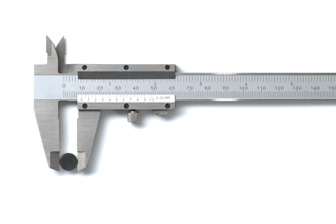 Gage R&R training assures Sacramento students make correct decisions from good data.
Price
$299
Duration
1 day
Format
In-person, instructor-led slideshow with exercises and a quiz to test comprehension.
Materials
Each student will receive a 3-ring binder containing print-outs of the slideshow. Assuming satisfactory quiz results graded a few days after class, each student will receive a Certificate of Completion.
Class Size
2 - students

Start Day
Legend:

unavailable
available
facility match

City
,
Recommended Dates
The following dates are recommended because they have a low minimum student requirement, or students are enrolled but not yet enough to hold a class. Please choose a date for your Gage R&R Training class. Dates are formatted as year-month-day:

All Dates
If none of the recommended dates work with your schedule, that's ok. Please choose a date from the list below:

About Gage R&R Training

Who is Gage R&R Training for?

Gage R&R Training is for anybody who wants to make sure the quality of their decisions isn't being harmed by bad data. In our course, Sacramento students learn:

Gage R&R Training Course Overview:

Gage R&R training is the standard Six Sigma Black Belt measurement system analysis tool assuring Sacramento students' decisions are made from valid data. R&R stand for repeatability and reproducability; basically making sure measurement systems are valid beyond what can be detected through simple calibration. All calibration finds is bias away from a standard; it's not enough. Never assume your gage is good just because it's calibrated. We've seen companies waste 5-digit figures on incapable gages, and 6-digit figures scrapping good parts because of too much error in their measurement system. Remember, a measurement system includes its user and the process of using the gage. This is often where excessive error resides. To save you the cost of Minitab or SigmaXL, our Gage R&R training includes an Excel spreadsheet to crunch the numbers. Last time we checked, single licenses for Minitab and SigmaXL were $1,795 and $299 respectively. So, this class pays for itself just by including our spreadsheet.